Ad blocker interference detected!
Wikia is a free-to-use site that makes money from advertising. We have a modified experience for viewers using ad blockers

Wikia is not accessible if you've made further modifications. Remove the custom ad blocker rule(s) and the page will load as expected.
<hero description="Between Premiere on May 21 on City and Netflix. Available on May 22 on shomi. More coming soon here, on prettylake.tumblr.com, between.jennettemccurdy.com.br, twitter.com/betweennetflix or fb.com/betweenetflix" imagename="Between S1 Poster.jpg" cropposition="" />
Welcome to the Between Wiki Edit
Be warned that spoilers do appear on this Wiki.
Between Season 2 premiered on City on June 30, 2016, weekly episodes Thursdays at 8 PM ET/PT.
All the second season premiered on Netflix  on July 1, 2016. Weekly episodes, available Fridays on City Video and shomi .
A collaborative encyclopedia focused on Michael McGowan's Netflix series.
Anyone can edit this Wiki, administered by Marlon Ricardo, Mike Lacey and Nicole Juergens.
We are currently editing 151 articles, and you can help!
Apart from here at the wiki, you can also find information on Between at Beyond Between and 'Beyond Between on Facebook'.
You can also follow @NetflixBetween and @BetweenWiki on Twitter.
Characters
Edit
Between The Lines
Edit
Inside Between
Edit
Featured Media
Edit
Create blog post
Blogs
Hey there fellow wikians, i'm Nikki, an administrator of this wiki, so here's my review of Season O…

Read more >

We don't have many details yet - but Season 2 is definitely on its way.

If we had to guess - we'd sa…

Read more >
See more >
Between News
Edit
Access Beyond Between.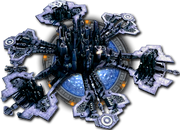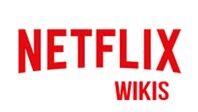 Between © 2016 DCTV Mulmur Between 2 Productions Inc., Rogers Communications, Inc. and Netflix, Inc.
Series created by Michael McGowan. All the related titles, logos, pictures and characters are trademarks of DCMBP, Rogers and Netflix.